French early 19th century gold vinaigrette with lapislazuli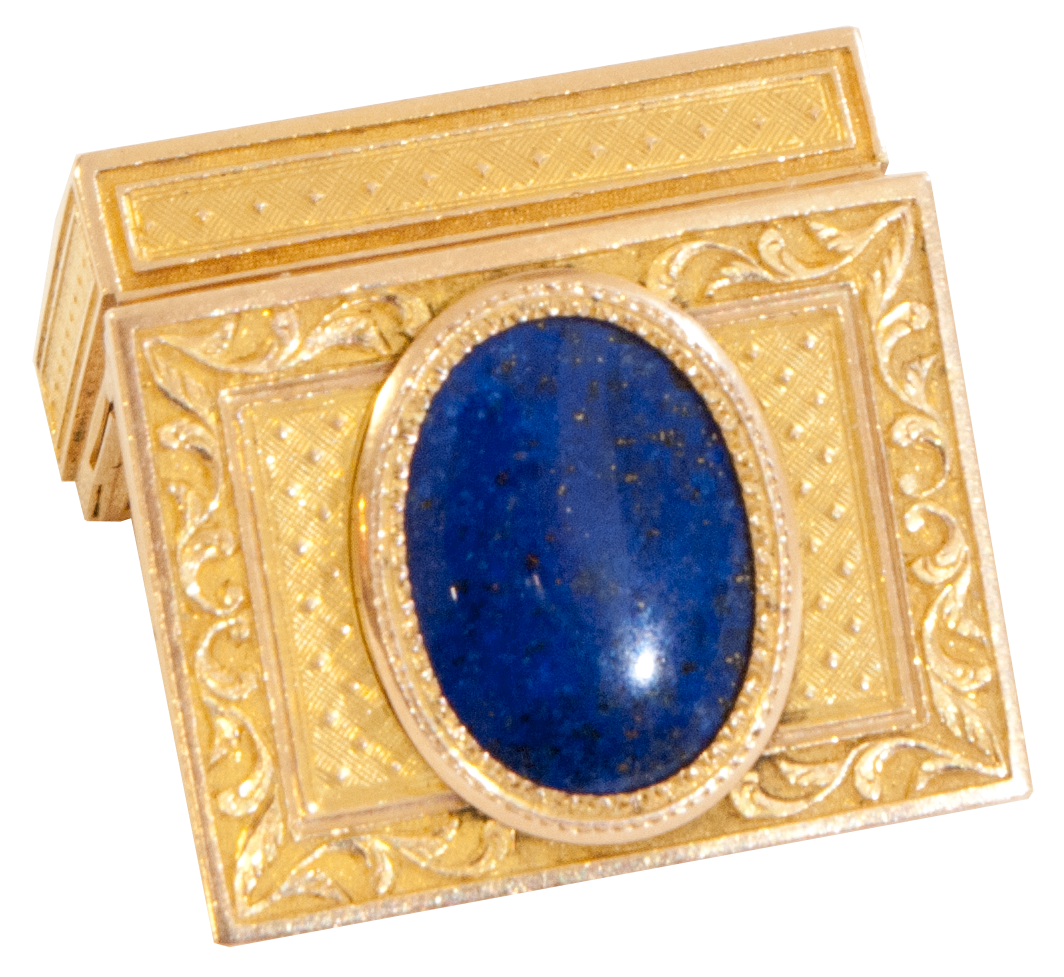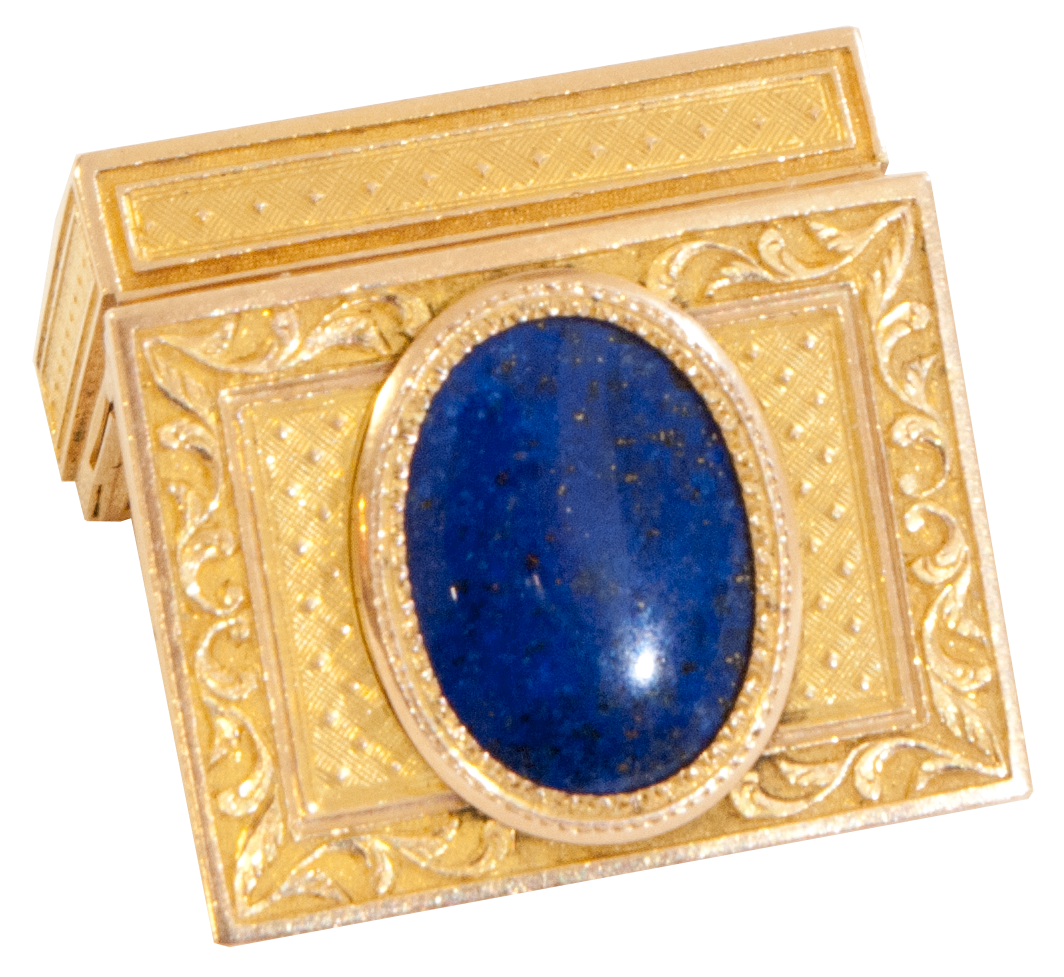 French early 19th century gold vinaigrette with lapislazuli
An early 19th century French 18 carat vari color gold vinaigrette with a lapislazuli's cabochon. Oblong, the cover and base with geometric decoration and chased foliate borders, the hinged grille pierced as a basket of flowers amid scrolling foliage, marked (unreadable) inside cover, base, and side.
Dimensions cm 2,9 x 2,2 x 1,1 - gross weight 18 g
Excellent conditions commensurate with age.
By the 19th century a variety of perfume containers were evident, the vinaigrette, a gilded metal box with a pierced, decorated interior grille, was used to hold sponges soaked in scented vinaigres de toilette (aromatic vinegar). The interiors were gilded to prevent the silver from staining. From 1800 – 1850 these boxes were manufactured in vast quantities in various shapes and forms. Often the shapes were delicate and tasteful, reflecting the sophistication of the owner.
As with many personal items of sterling silver antiques, the novelty of unusual shapes and designs proved to be popular- and at AC Silver we able to offer a wide selection of these traditional and unique Vinaigrettes, including delicate mussel shell and acorn pendants.
These were worn around the neck for convenience- being able to quickly douse one's self in scent or raise the preferred scent to your nose while travelling. However, they were also a fashionable statement as well as having been incredibly practical in the 18th century.
Examples crafted in the Georgian and Regency periods tend to be the most sought after, with the quality declining slightly with the advent of the Victorian age. The pieces that were made in the Victorian era were also almost exclusively used by women. If you are looking for perhaps the finest examples from around this era, the work of Nathanial Mills (who worked from 1826 -1850) would be an excellent place to start!
Presently, these trinkets still make for wonderful gifts or personal treasures. Their diminutive size and charming detail allow them to be worn as pendants or to be transported easily as first intended. These Vinaigrettes are the first incarnation of the travel size perfume decanters which have consistently been used since the 18th century, and remain as popular as ever to this day.