The Mausoleum of Cecilia Metella neoclassic fan leaf page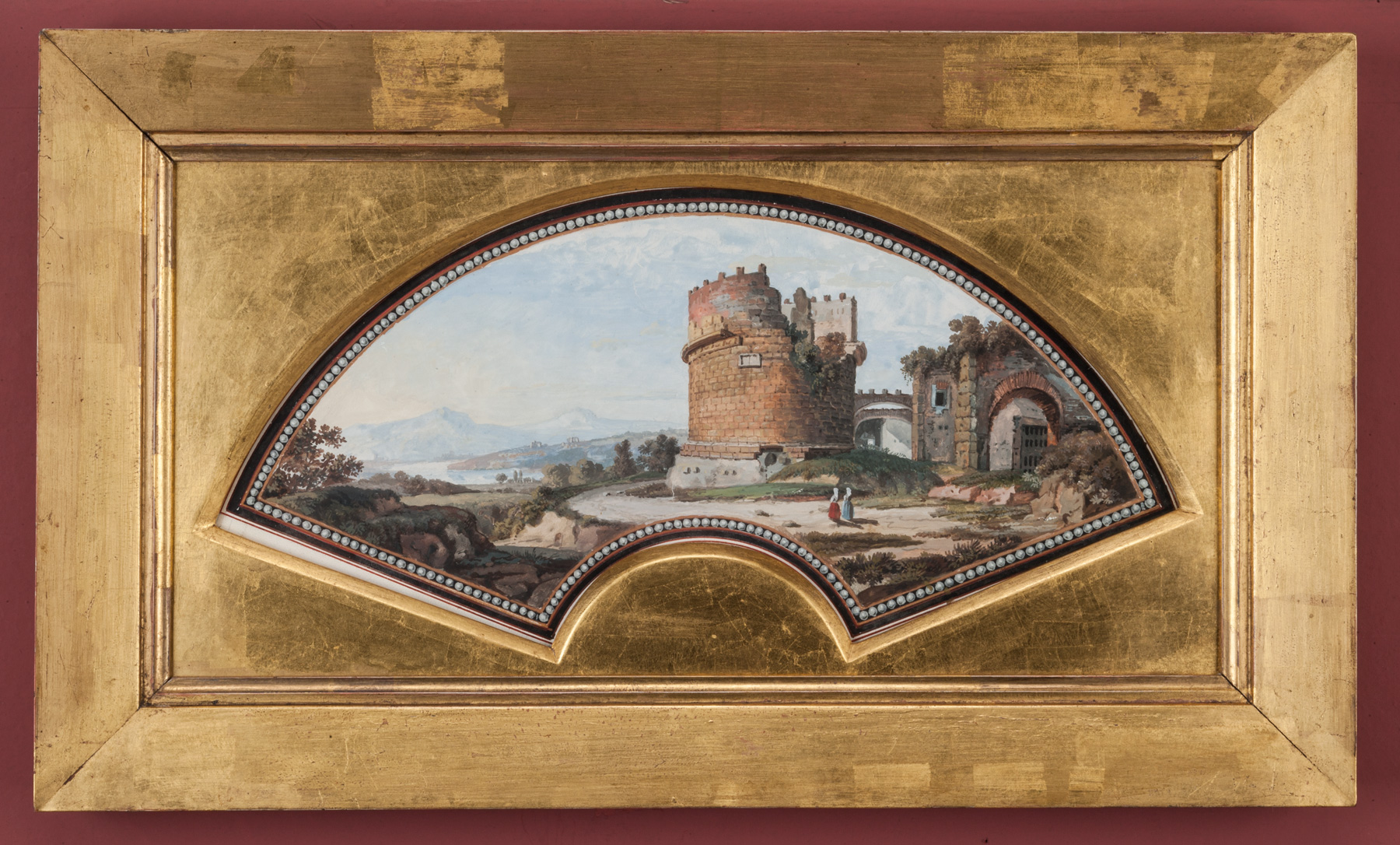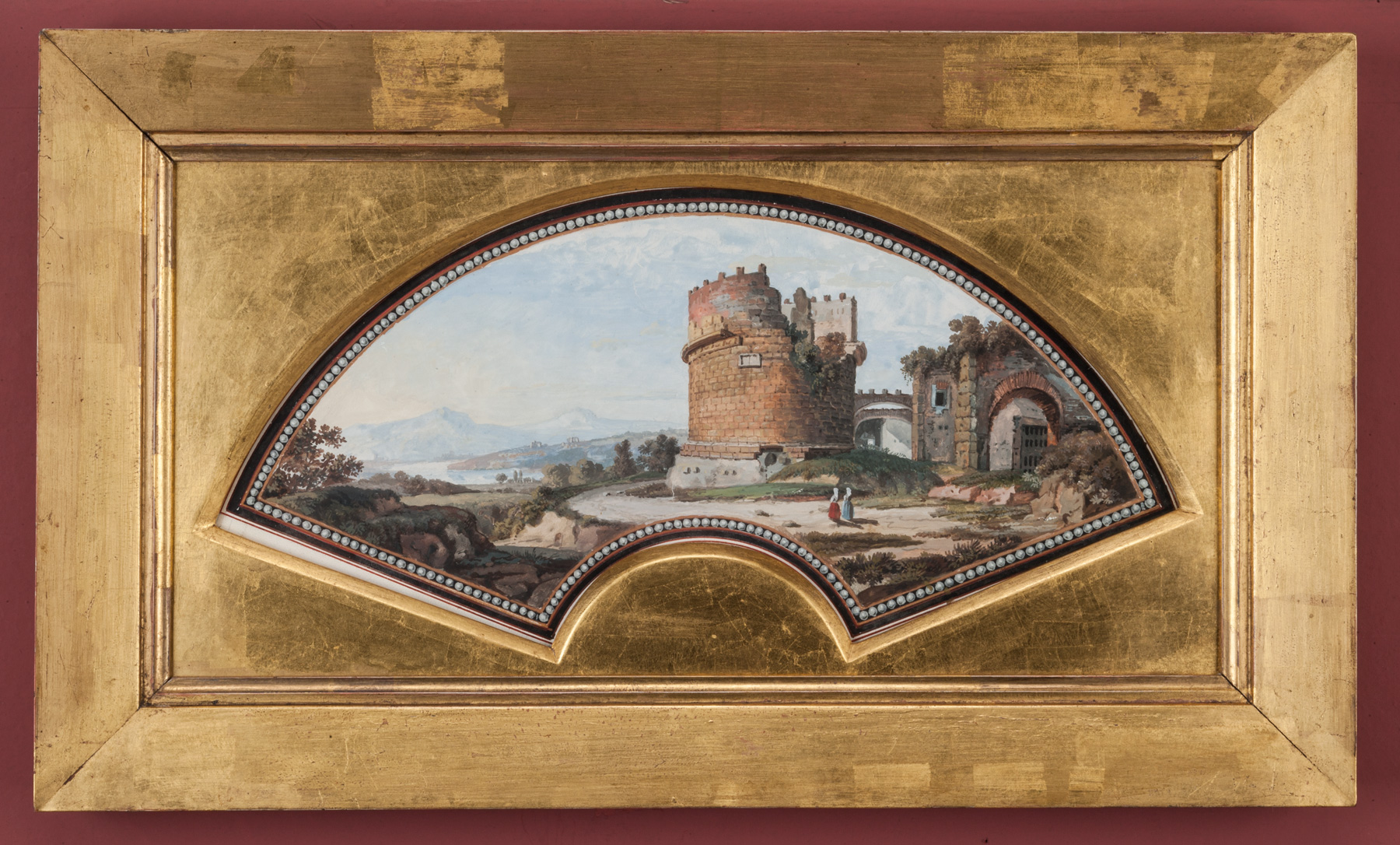 The Mausoleum of Cecilia Metella neoclassic fan leaf page
A fan leaf page or project never mounted, painted on a fine chicken/swan skin with a view in Rome of The Mausoleum of Cecilia Metella on the Appian Way.
Within original gilt frame with spandrel mount.
Roman school of the second half of the eighteenth century, attributable to the atelier of Tommaso Bigatti (active between 1770-1810) or Camillo Buti (1747-1808), both specialized in the creation of fans and miniatures on fine leather.
Excellent condition commensurate with age
16.25 in x 9.75 in - 41 cm x 25 cm overall framed.
11.8 in x 6 in - 30 cm x 15 cm the fan itself.
This is one of a pair to be sold together.