Victorian gold enamel pendant and agate cameo of The Virgin Mary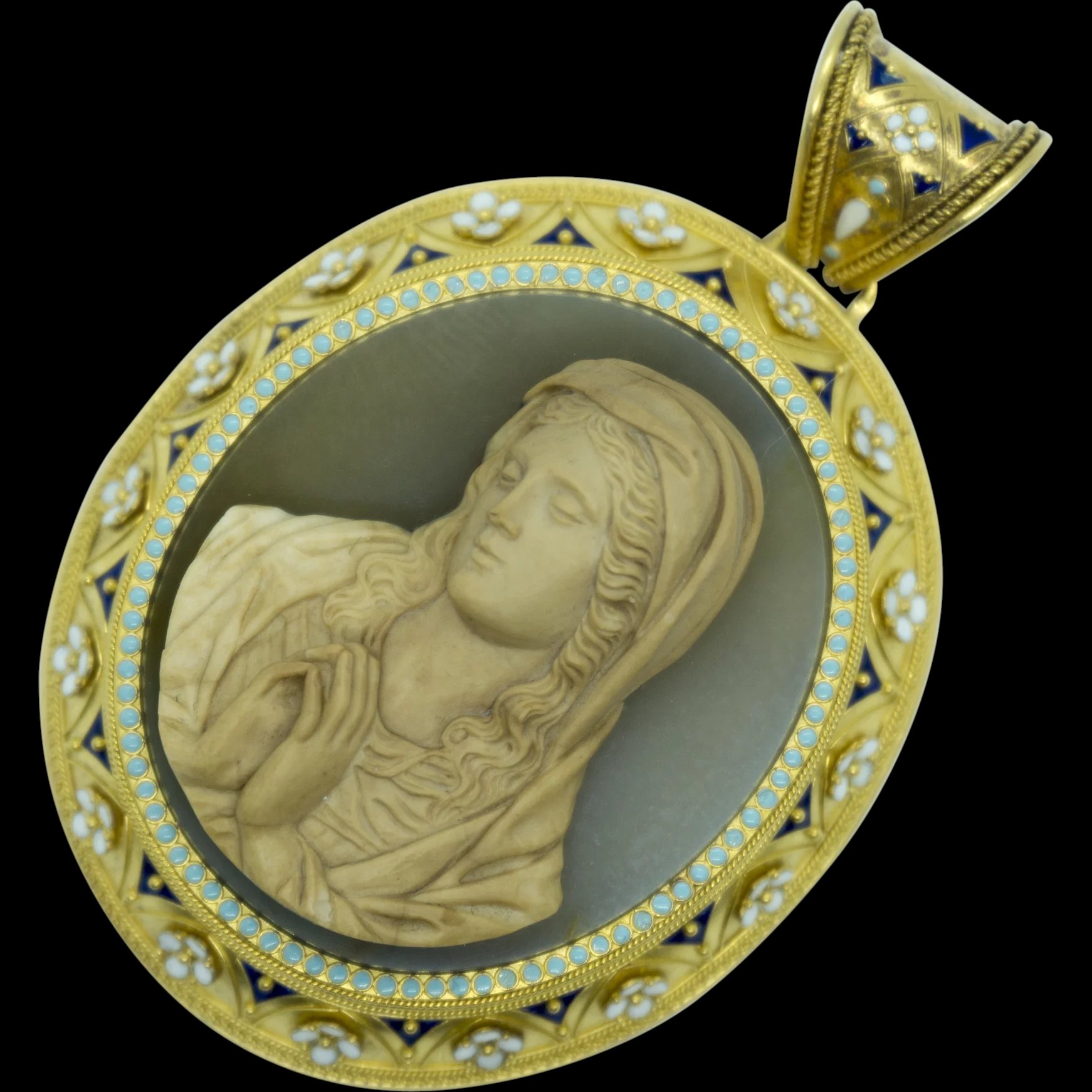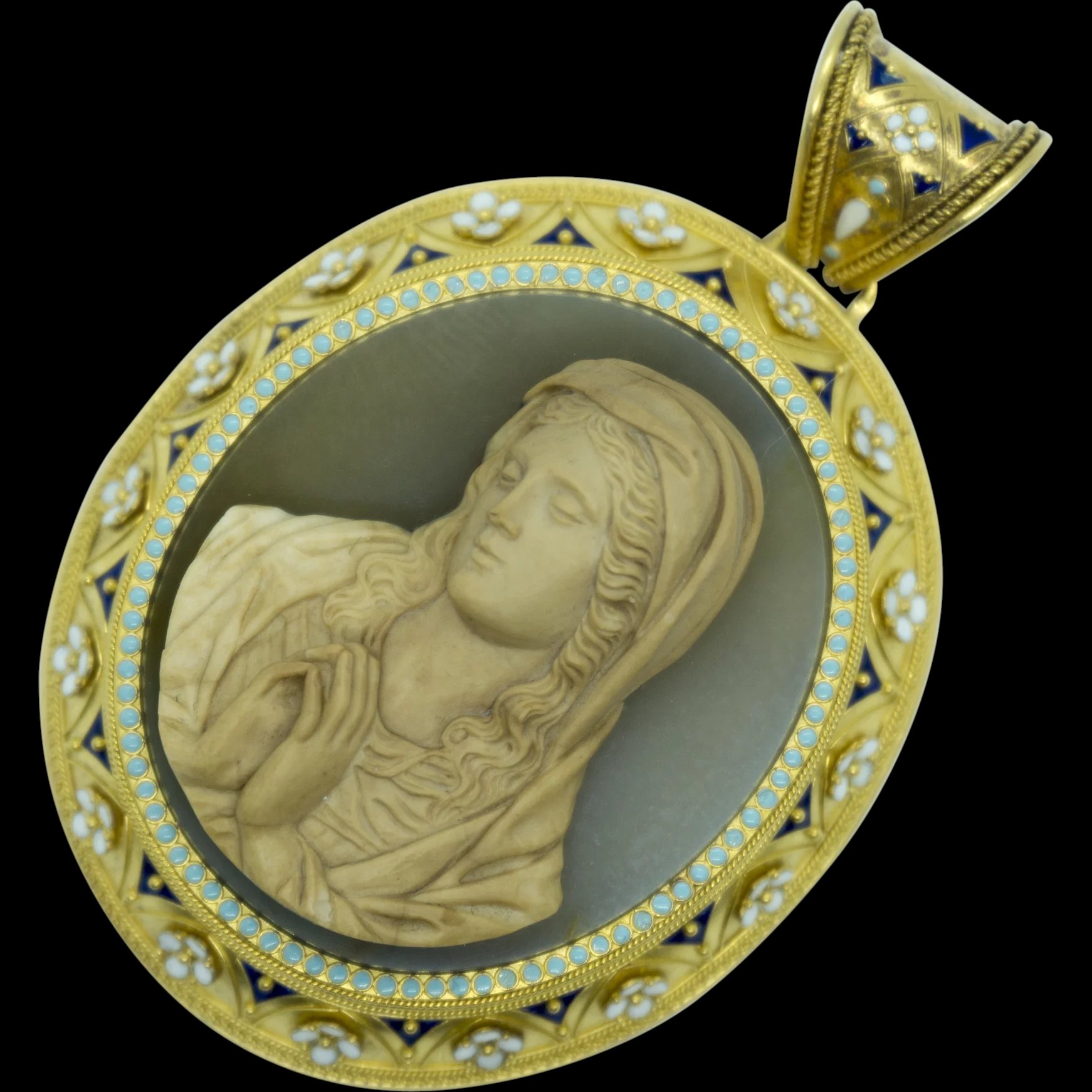 Victorian gold enamel pendant and agate cameo of The Virgin Mary
A superb 18kt gold tested pendant in the etruscan revival style with blue, white and light blue enamel, with granulation work and gold twisted ropes.
In the center an extremely fine hand carved two color layer agate sardonyx cameo representing a praying Madonna.
Rome second half of the 19th century, attributed to the goldsmith Antonio Minetti, documented from 1861 to 1869 (see Costantino Bulgari, vol II, page 151, 1980).
Dimension cm 8 x 6,5 x 3 - Excellent condition commensurate with age , small losses to enamel. Bears illegible goldsmith hallmark on the back.
For a similar object see the catalogue of the exhibition : "Dall'Aspromonte a Porta Pia. I Borbone, Pio IX e Garibaldi - Memorabilia" Rome 2011, page 80 - Papal gifts n 201.