Not Available - "View of Naples and Eruption" double sided fan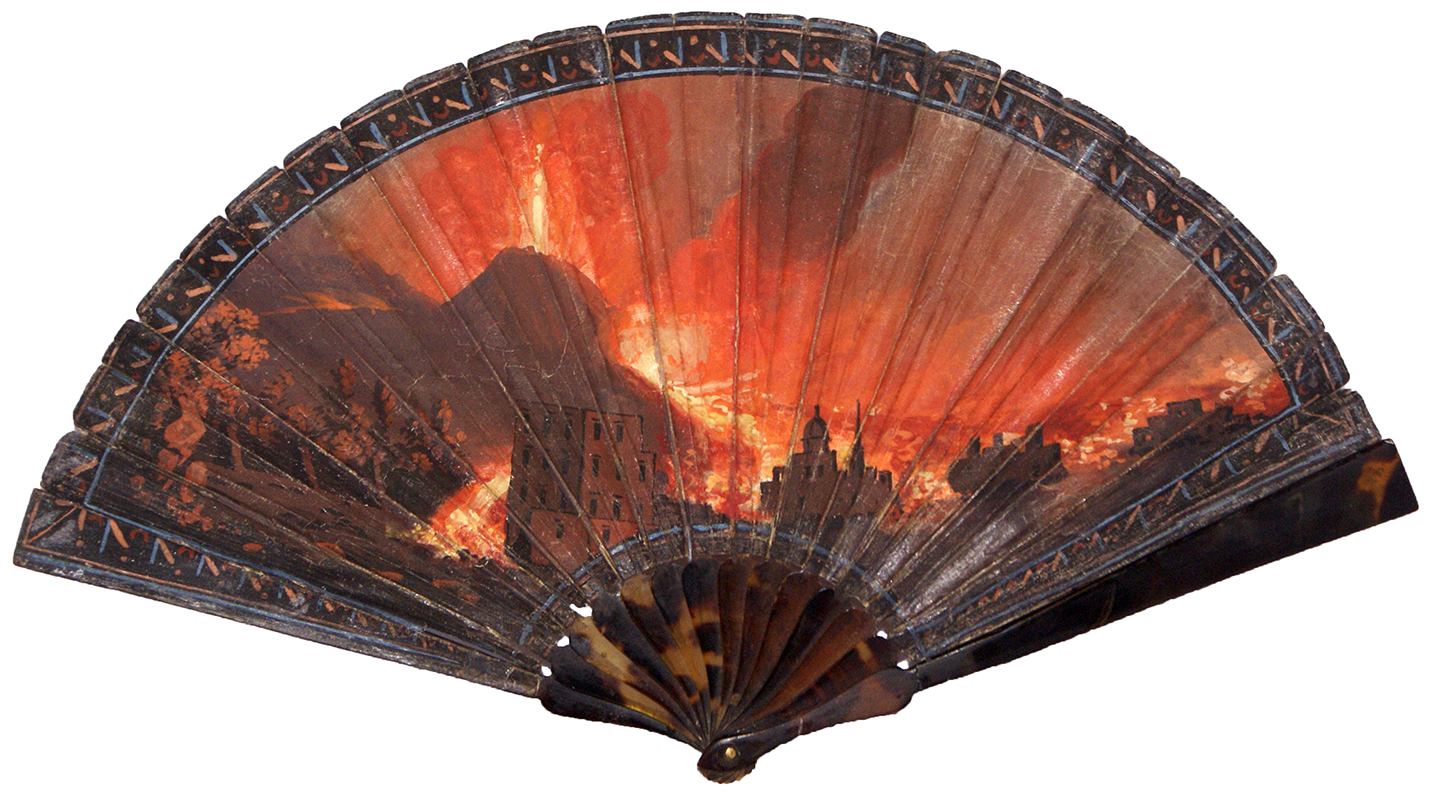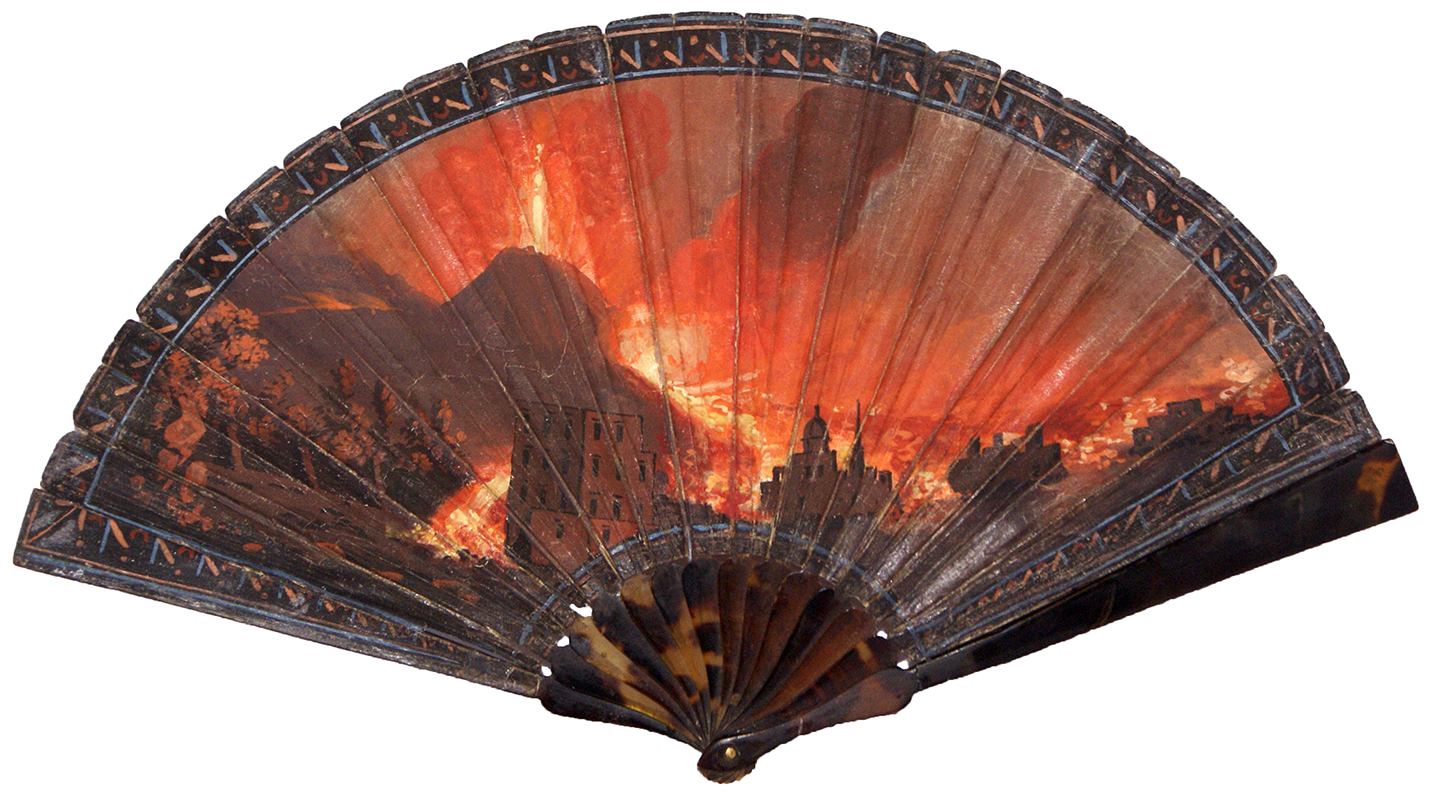 Not Available - "View of Naples and Eruption" double sided fan
A rare grand tour fan, the vellum or chicken skin leaf painted with a scene depicting on one side a view of the city of Naples from the sea, on the other side the eruption of the Mount Vesuvius, with tortoiseshell sticks.
Italy, late 18th century.
Cm 16 x 29
Damages, commensurate with age and use.