Not Available - A Russian malachite paperweight set with a signed micromosaic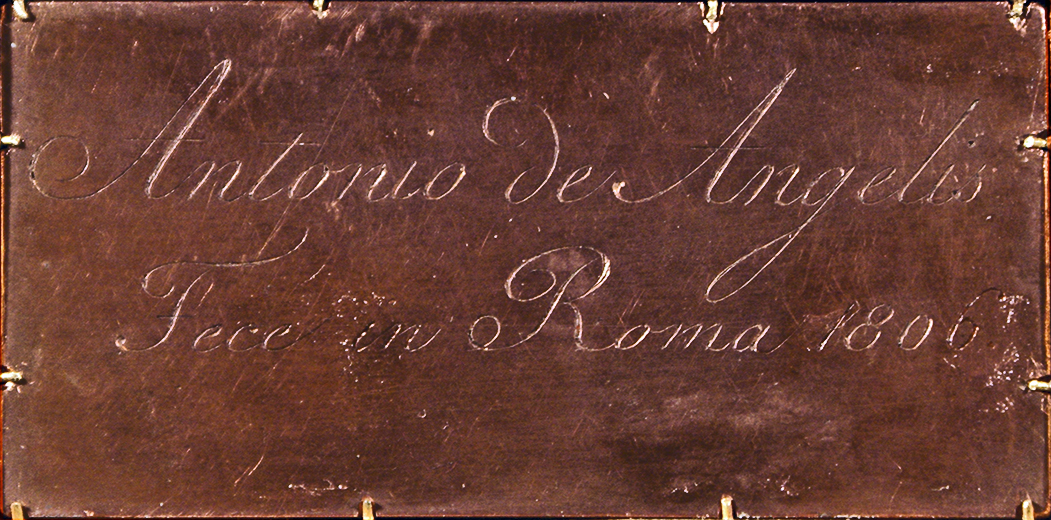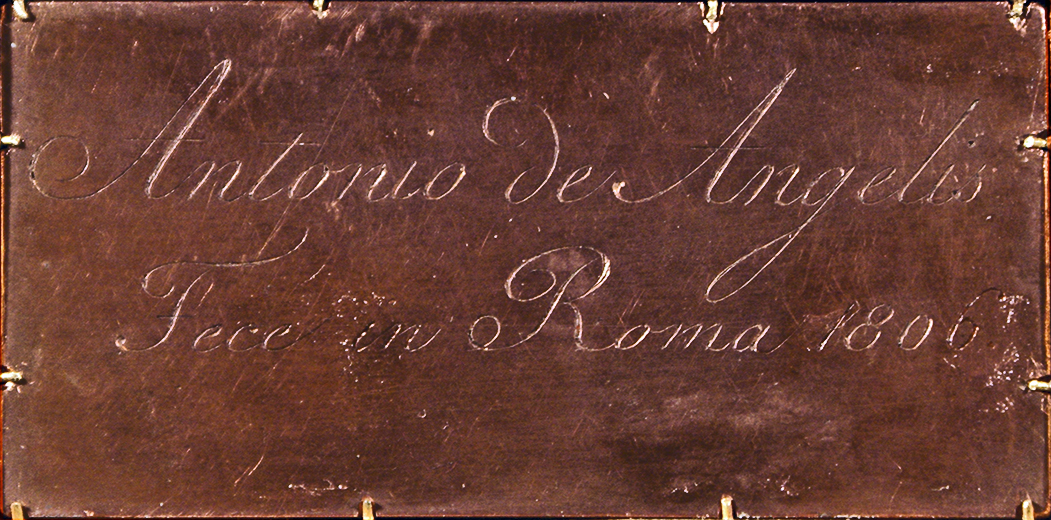 Not Available - A Russian malachite paperweight set with a signed micromosaic
An extremely rare 1820's Russian veneered malachite and fire gilt bronze paperweight. The handle in the form of two shaking hands and in the center is set with a micromosaic on copper representing a roman ruin on the Appian Way (the mausoleum of the Horatii brothers) it is inscribed on the back "Antonio De Angelis fece in Roma 1806".
Antonio De Angelis was one of the finest micromosaicists of the early nineteenth century, producing works from the Vatican workshops under the patronage of Pope Pius VII. Here his mastery of the medium is more than apparent in the extraordinary depth and sensitivity of the landscape. The tiles have been carefully selected not just for their hue but also for their form, as De Angelis uses long thin tiles to depict the texture of the monument, or pointed, leaf-shaped tiles to convey the foliage of the trees and shrubs. Particularly skilful is his treatment of the distant landscape and receding mountains, which fade with great subtlety into the atmosphere, creating a true sense of depth.
Sizes: the paperweight cm 20x30 ca.; the micromosaic cm 4,5 x 8,9
Perfect condition, commensurate with age.