Not Available - "Borghese Gladiator" micromosaic snuff box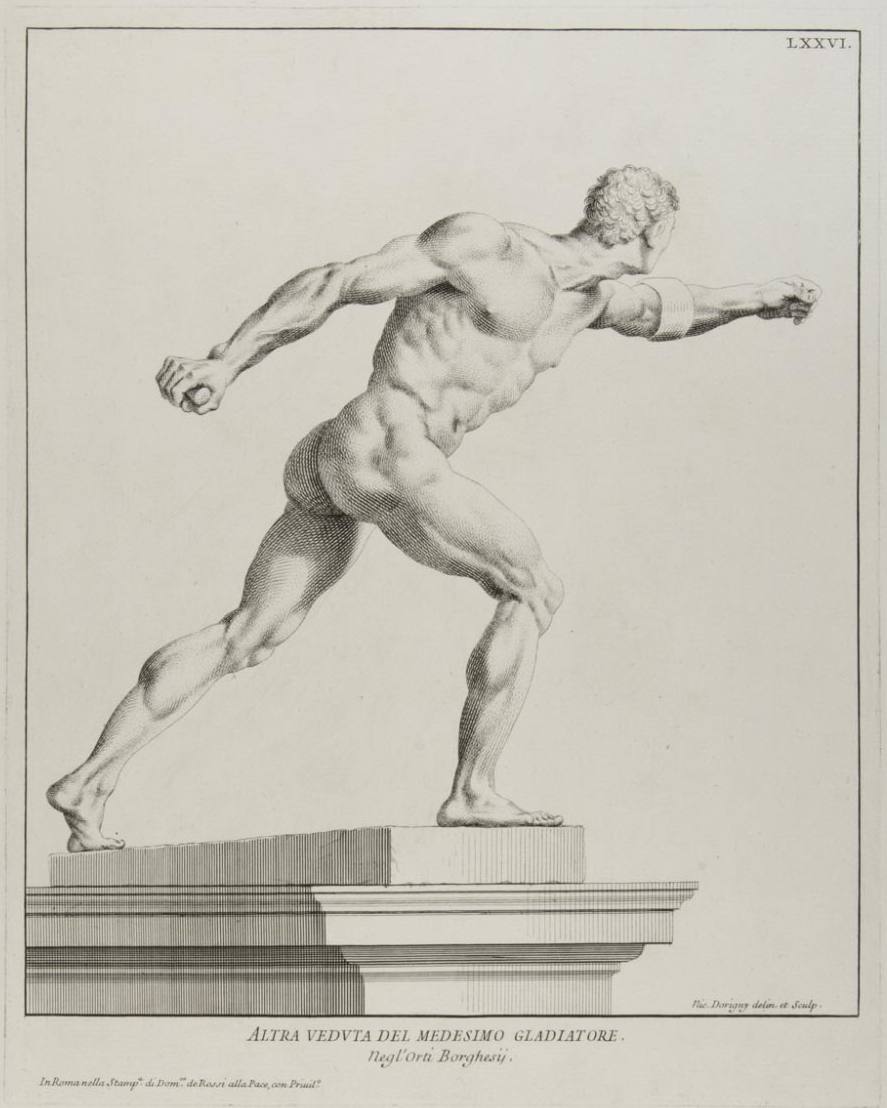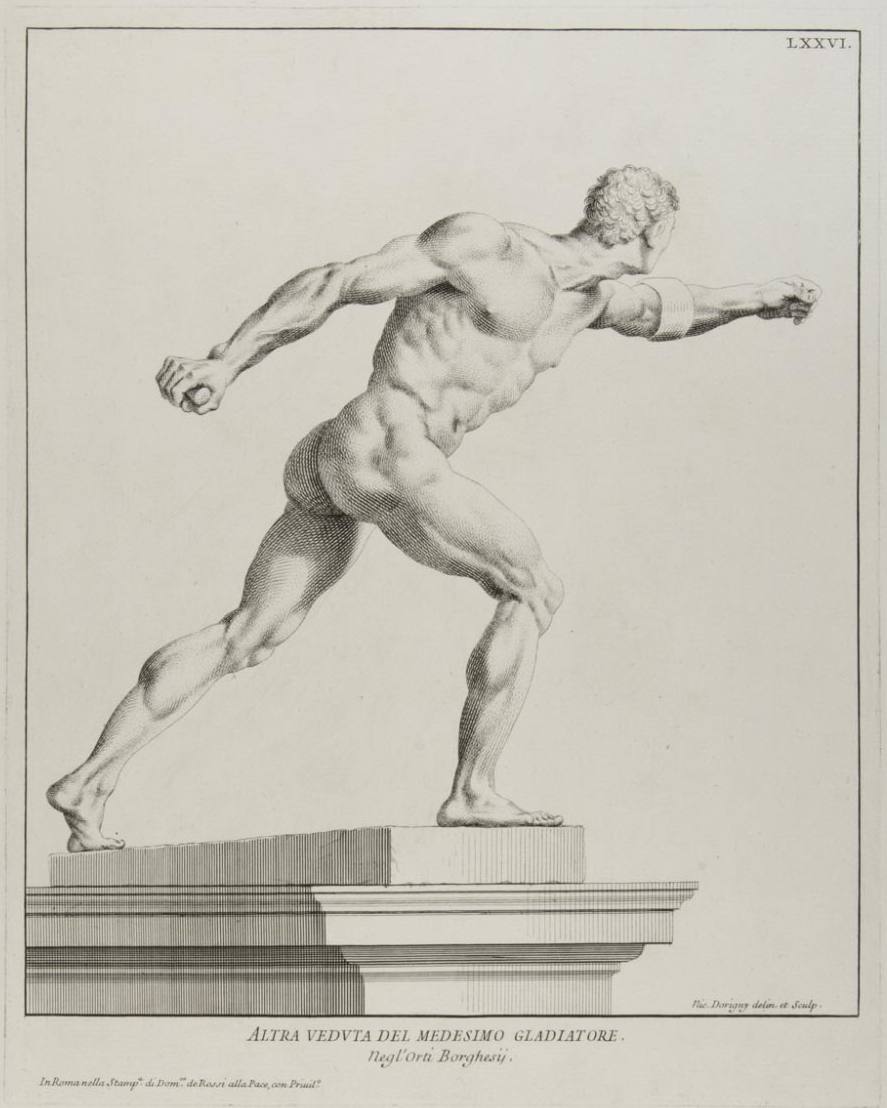 Not Available - "Borghese Gladiator" micromosaic snuff box
A late 18th-early 19th century Roman micromosaic plaque representing the so-called "Borghese Gladiator" mounted on the cover of a French round tortoiseshell snuff box with gold lined interior.
The dimension of the micromosaic cm 5.5 - the snuff box cm 6.5
Excellent condition commensurate with age.
"The Borghese Gladiator": Since its discovery in the early seventeenth century, the Borghese Gladiator has been praised as an aesthetic model of the male nude in motion. It was endlessly copied, modeled and adapted by both modern and contemporary artists. The statue was unearthed south of Rome, at Anzio (ancient Antium), during excavations carried out under the aegis of Cardinal Scipion Borghese. The Cardinal added it to his collection shortly before 1611, and it was restored by Nicolas Cordier, who completed it by adding the right arm. In 1808, the statue left Italy for the Louvre, following the purchase of the collection by Napoleon I from his brother-in-law, Prince Camille Borghese. For a long time, it was erroneously thought that the figure was a gladiator (despite the fact that the Greeks did not hold gladiatorial circus entertainments), before the shield strap on its left arm identified him as a warrior. Our hero defends himself energetically, thrusting his torso forward in a movement that is both defensive and self-protective. Protected behind his shield, he prepares to riposte, his face turned sharply towards his opponent. The piece, signed on the tree trunk by Agasias of Ephesus, son of Dositheus, has been the subject of controversy as to its place in Greek art. It was created circa 100 BC. Nevertheless, the figure's elongated silhouette, the reduced proportions of the head and the vigorously-modeled muscles are reminiscent of the work of Lysippos of Sicyon, the great bronze sculptor of the fourth century BC. The Borghese Gladiator could thus be a Hellenistic copy - fashioned for a Roman client - of a bronze made by Lysippos or one of his followers in the late classical period. The presence of the tree seems to confirm this hypothesis - it probably shows the need to strengthen a work that was originally in bronze, thus requiring no support - that was then transposed into marble, a much heavier material, and more easily broken.