Not Available - Duck & ducklings micromosaic snuff box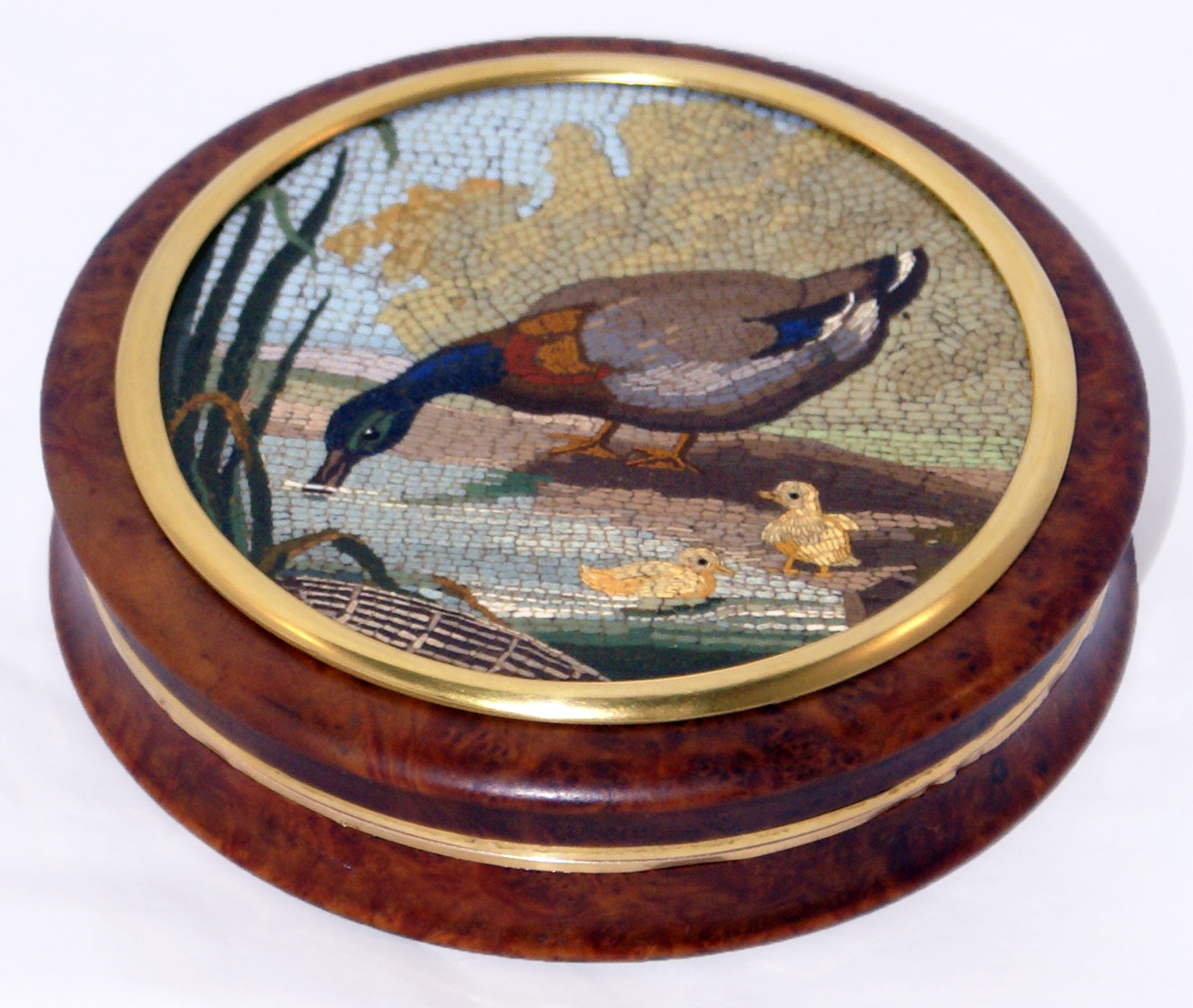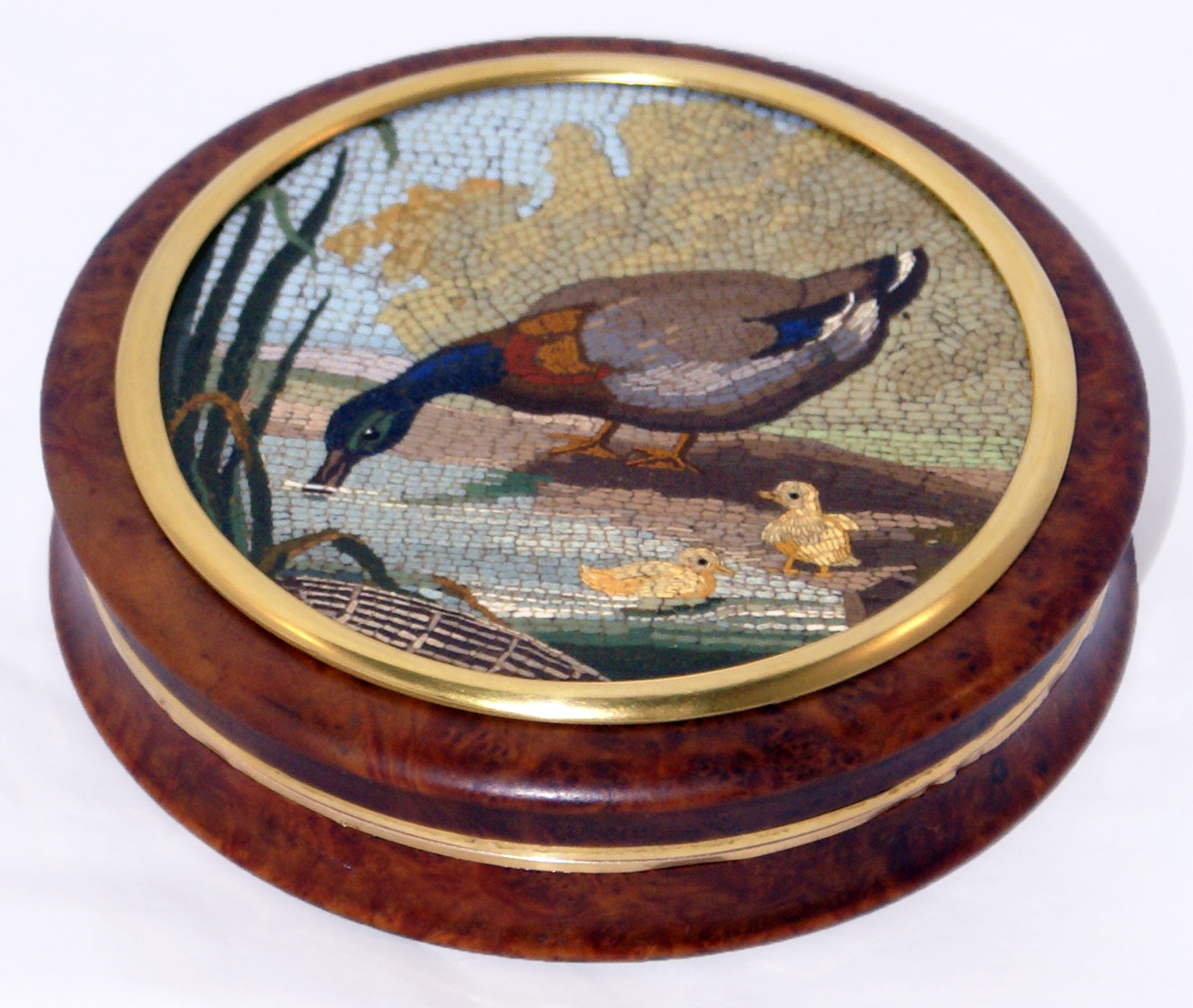 Not Available - Duck & ducklings micromosaic snuff box
A micromosaic plaque set on copper representing a duck and ducklings by a pond mounted on the cover of a round burl wood and gold mounting french snuff box.
The micromosaic manufactured in Rome in the beginning of the XIXth cent. 1810 circa size cm 7 and the box with 18kt gold hallmarks of the city of Paris from the 1820's cm 8 x 2,5 ca.
Perfect condition commensured with age.