Not Available - Micromosaic panel with the Temple of the Sun and Rome in the Roman Forum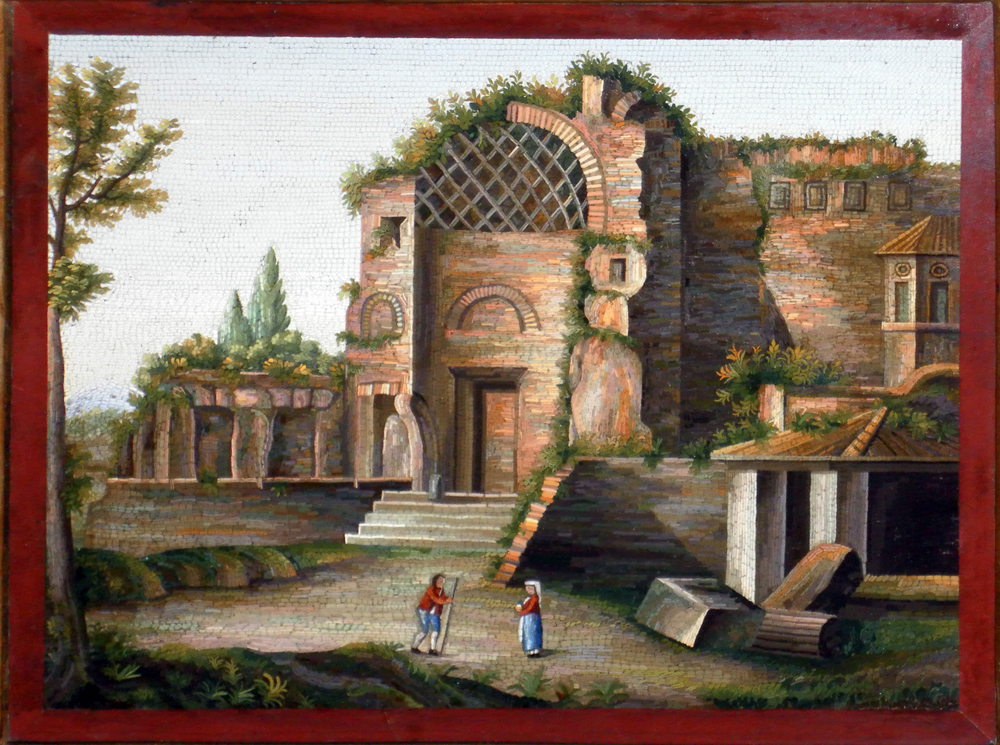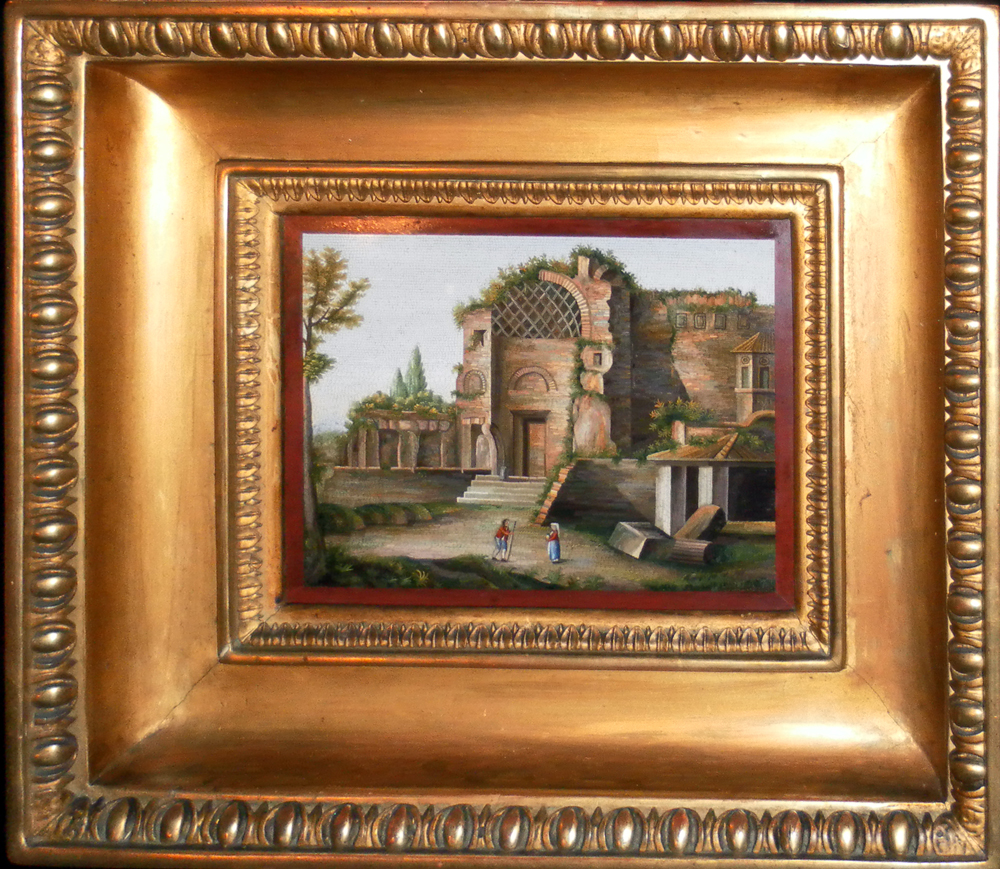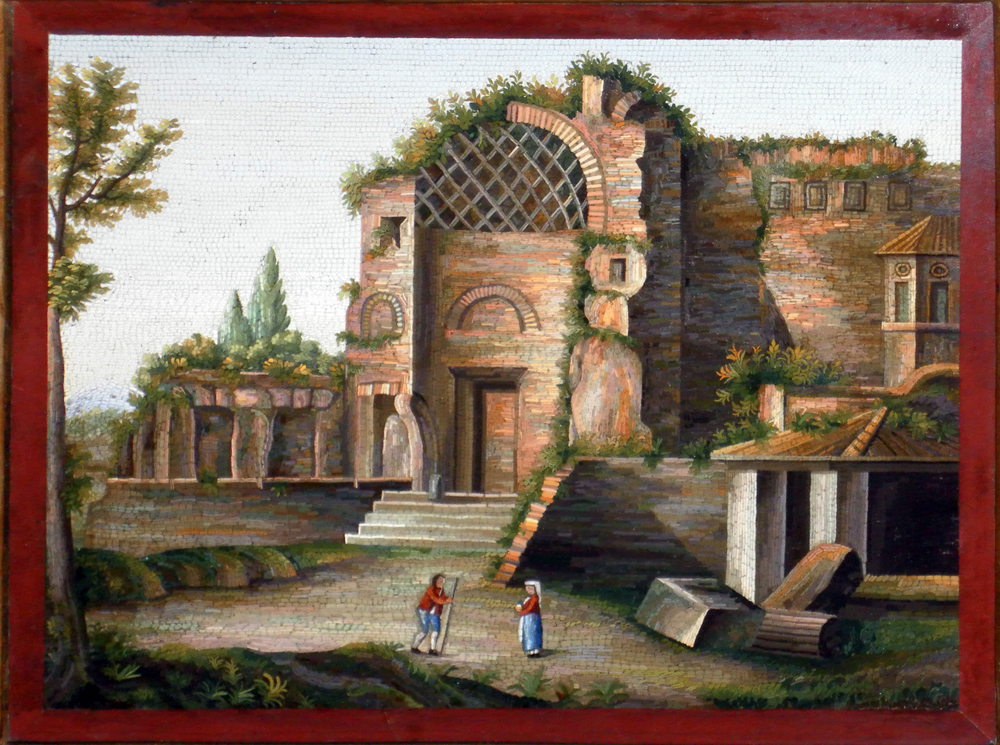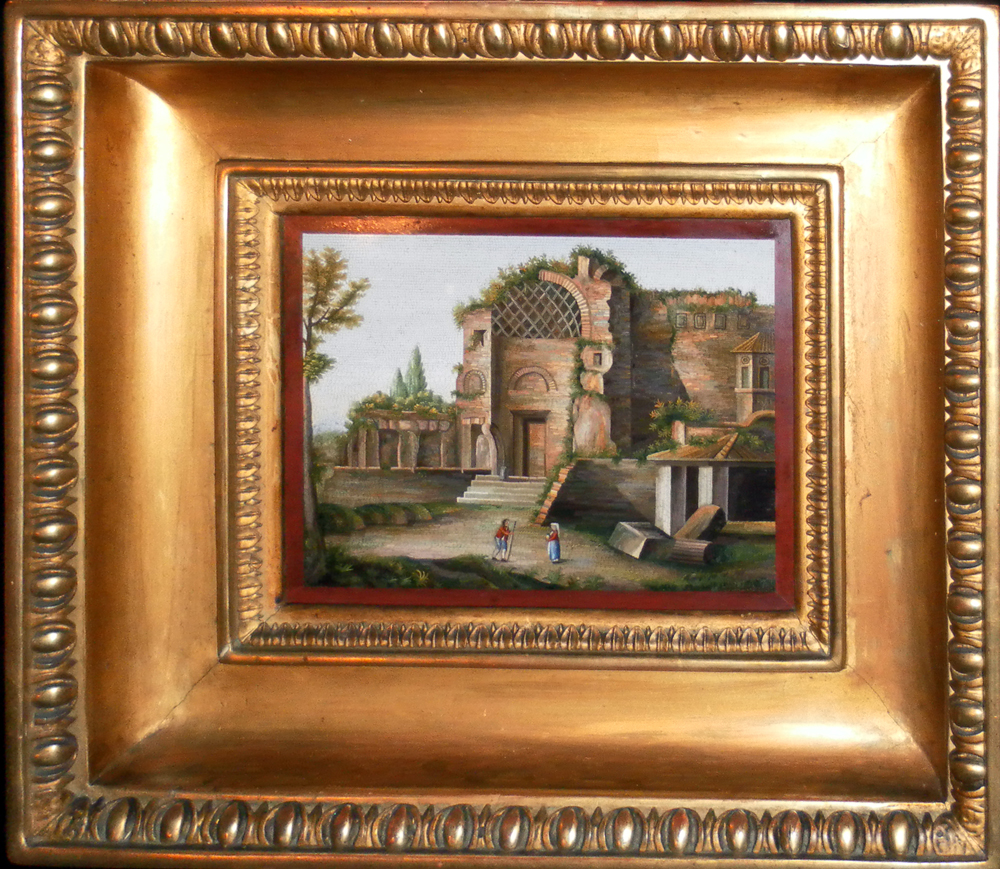 Not Available - Micromosaic panel with the Temple of the Sun and Rome in the Roman Forum
Micromosaic panel depicting the Temple of the Sun and Rome in the Roman Forum realized on copper support, surrounded by red marble, within a contemporary frame of carved and gilded wood.

Roman manufacture of the early 19th century.

Size: 15 × 18 cm mosaic only.

Condition: very good commensured to age.