Not Available - Ponte Lucano micromosaic snuff box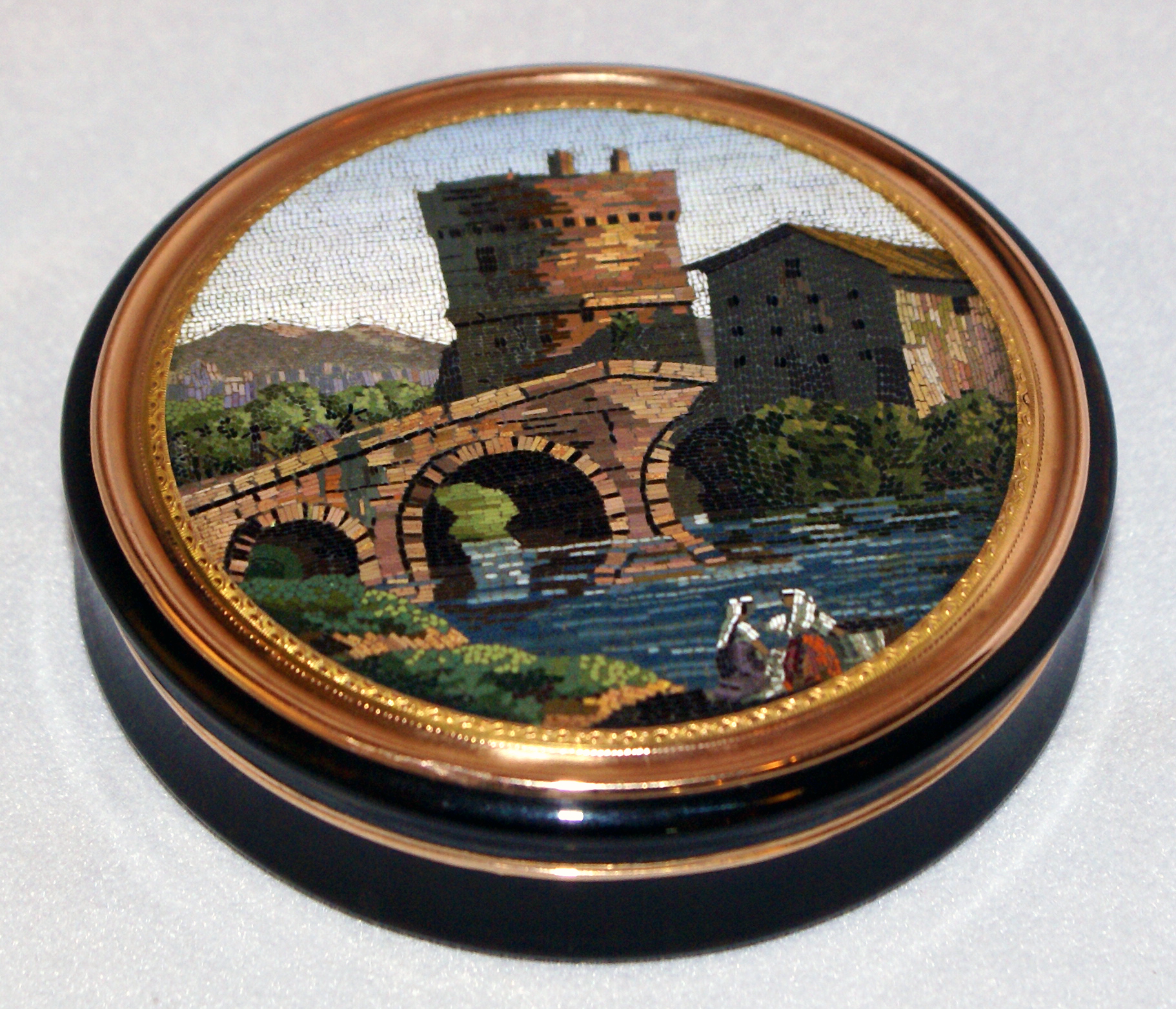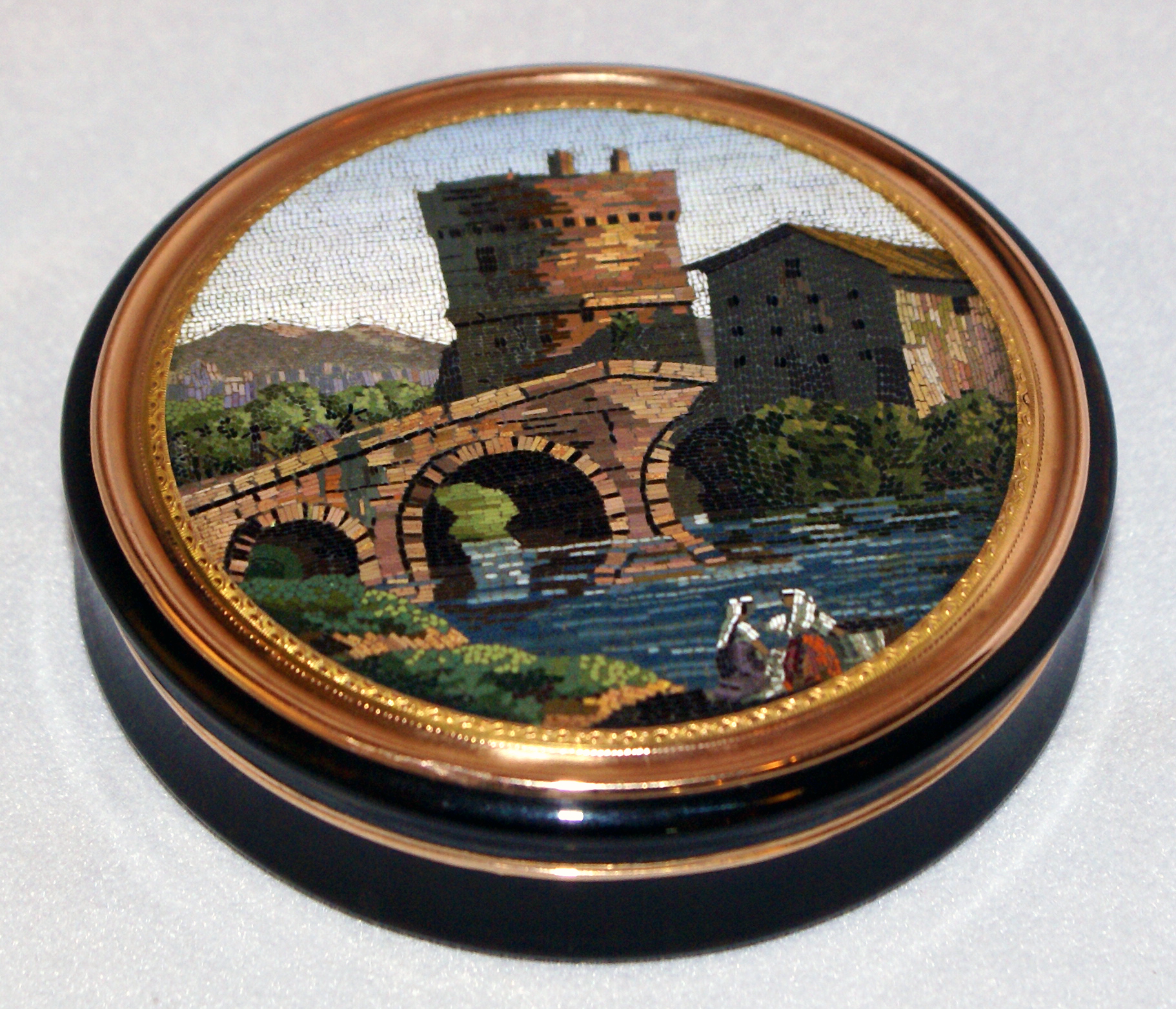 Not Available - Ponte Lucano micromosaic snuff box
A French 1820's gold-lined circular dark tortoiseshell snuff box, the cover inset with a micromosaic plaque depicting a view of the Ponte Lucano near Rome, within a chased gold frame. Rome circa 1810.
Dimension 85 mm. diam.
Excellent condition commensurate with age.
The graceful seven-arched bridge of Ponte Lucano stretches across the banks of the Aniene River. Dating from the first century BC and extending the ancient consular road of Via Tiburtina, the bridge served the road from Tivoli to Rome until the mid-twentieth century and remained in use to cars until just a few years ago. The bridge forms part of an archaeological landscape that includes the remains of the mausoleum of Plautii, built in the first century BC, and a sixteenth century public inn. It also acts as a gateway to the Villa Adriana, now a world heritage site.