Not Available - Micromosaic plaque goldfinch defending it's nest from a snake G. Raffaelli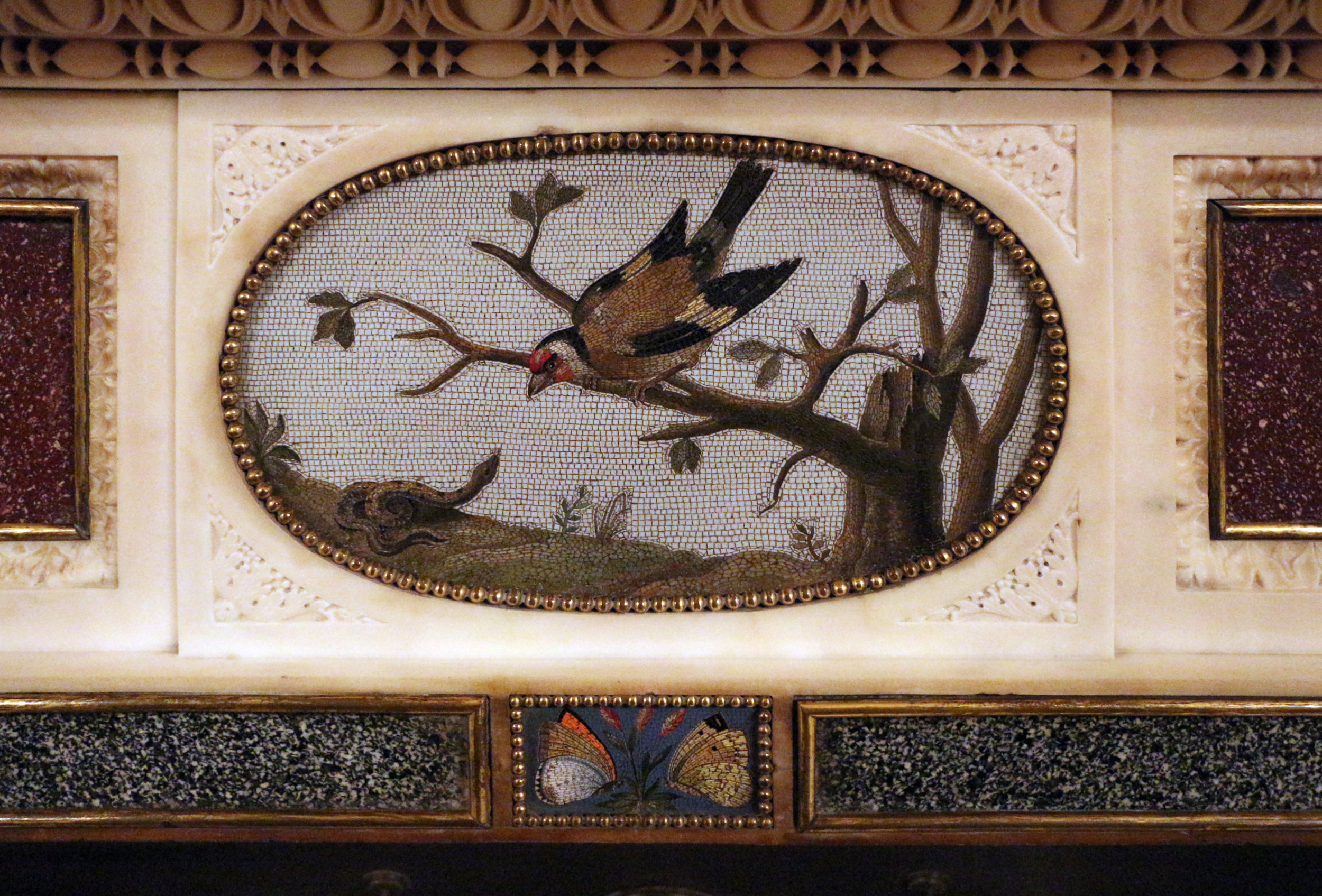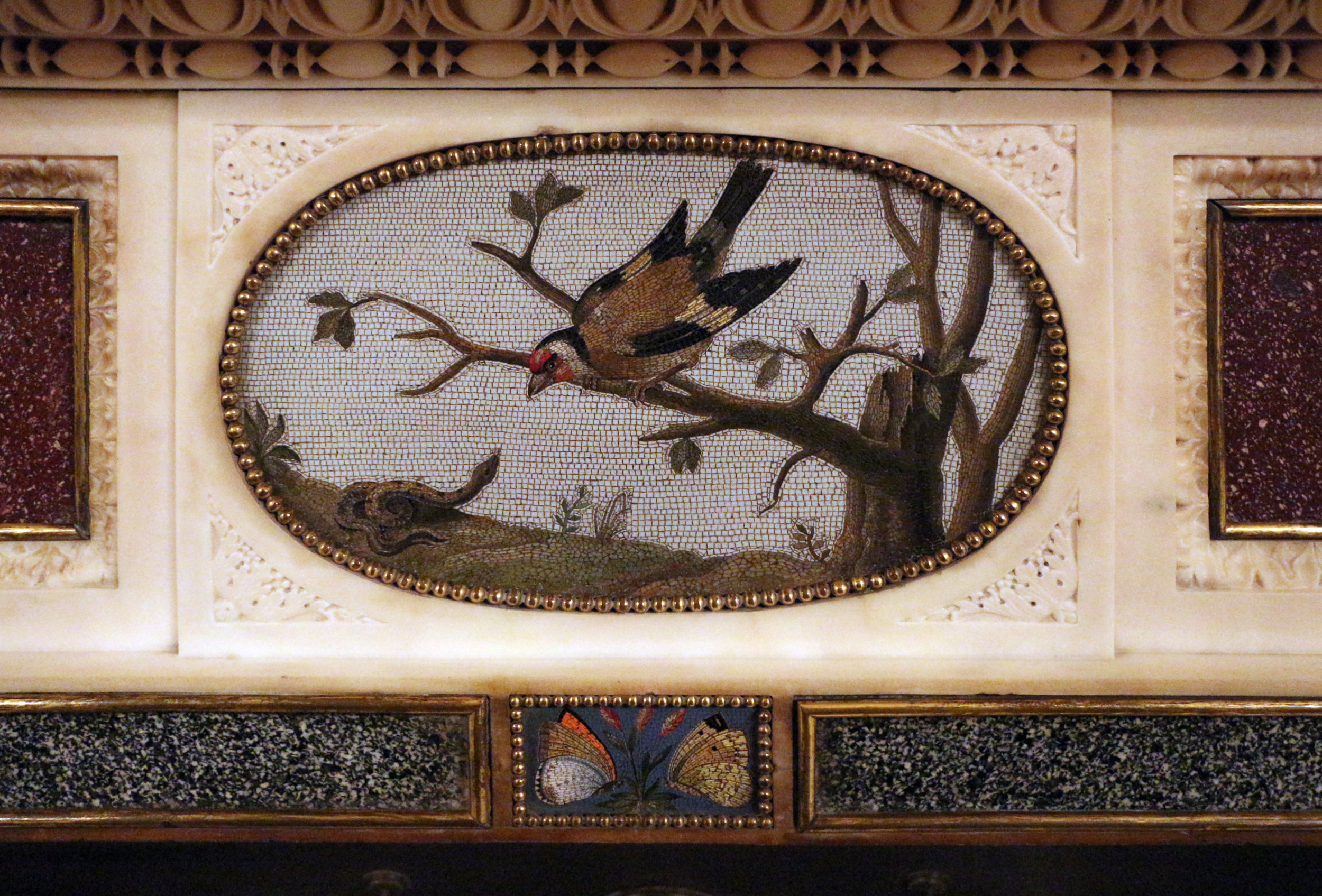 Not Available - Micromosaic plaque goldfinch defending it's nest from a snake G. Raffaelli
A museum quality micromosaic round plaque on copper representing a goldfinch defending it's nest from a snake.
Dimension cm 7 ca
Attributable to Giacomo Raffaelli (1753-1836).
For the same subject see the images here of other micromosaics signed by the artist.
The first is a mosaic inserted in a chimney piece inside the Conti-Tornabuoni family palace in Florence, Italy.
The second is a micromosaic picture once part of the Hamilton Palace collection sold togheter with another one at Sotheby's http://www.sothebys.com/en/auctions/ecatalogue/2016/pelham-public-private-l16322/lot.142.html
Giacomo Raffaelli (b. Rome 1753-1836):
He studied painting and sculpture from a young age and is believed to originate from a family who provided smalti at the Vatican Mosaic Workshop. According to Gabriel, op. cit., p. 288, `He became one of the most celebrated artists in the fields of mosaic and hardstones, credited with the invention of micromosaics'. He is known to have staged the first recorded exhibition of this type of work in his studio in Rome in 1775. Furthermore, he supplied foreign buyers at an early stage in his career. Alvar González-Palacios states that his studio was at via S. Sebastianello and on 5th October 1787, he was awarded the title, Councillor of Liberal Arts by Stanislaus II Augustus, King of Poland (r. 1764-95). He moved to Milan in 1804 to direct a mosaics workshop which had been founded the previous year on Napoleon's orders by Eugene Beauharnais. Raffaelli returned to Rome from Milan between 1817 and 1820. He died in 1836, at his home at 92 via Babuino in a house designed by Valadier.